The Beirut International Film Festival is celebrating its 20th anniversary.
BIFF has evolved from just being a simple mainstream film festival to a festival with an eclectic and daring selection, giving it a special place – a niche – in the MENA region.
BIFF is today a regional launching pad for every young filmmaker that has a message to send out to the world. Many taboo subjects are now tackled by these young filmmakers, and BIFF is their conduit to the world.
Join our growing list of Circle of Friends members →, to be part of this unique cinematic world and help BIFF continue with its mission.
There are three membership tiers, benefiting from the following privileges: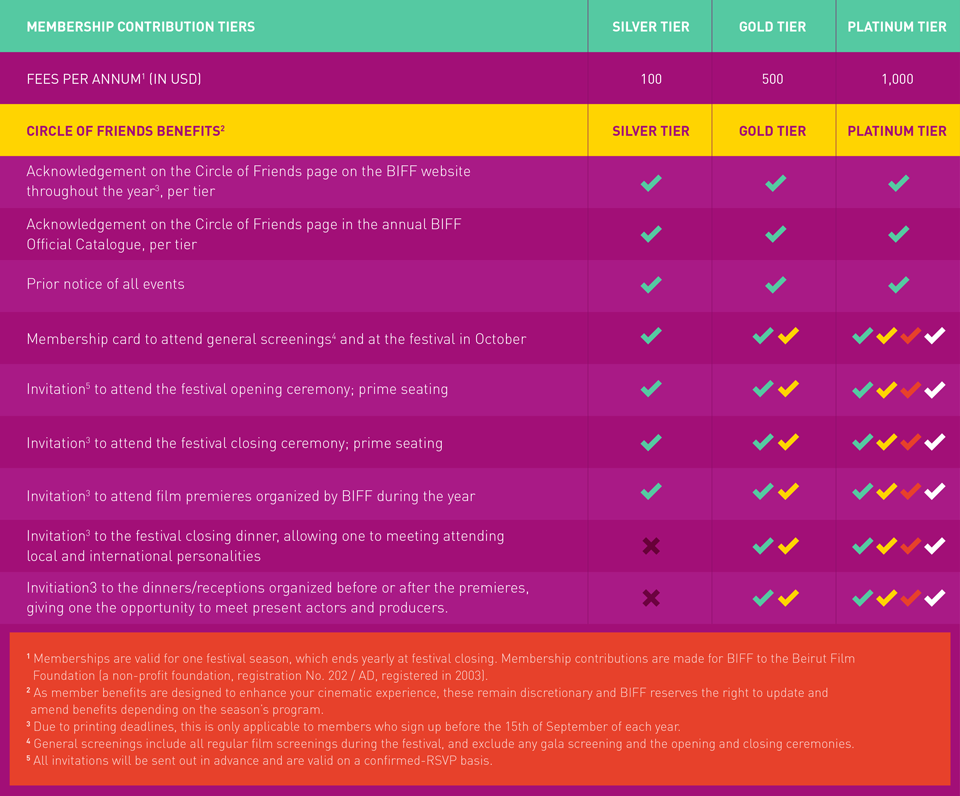 To enroll, or for more information, please email our Circle of Friends ambassador at circle@beirutfilmfestival.org.