Alesia Weston, International Film Consultant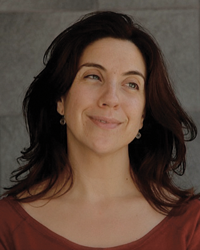 For nearly a decade, Alesia Weston oversaw the yearly International Feature Film Program at the Sundance Institute. During that time, she spearheaded the international Screenwriters and Directors labs in the Middle East (Jordan's RAWI), India (Mahindra), South Africa and Turkey.
She oversaw both the Sundance/NHK International Filmmakers Award and Mahindra International Filmmakers Awards for the launch of emerging talents, as well as the international work of the Institute Feature Film Labs in Utah. She was part of the core team of Sundance's Film Forward: Advancing Cultural Dialogue program, in partnership with the President's Committee on the Arts and the Humanities.
She currently consults with festivals and film labs around the world, focusing on program design and the support of emerging filmmakers. The films she worked on include Andrea Arnold's Red Road, Hany Abu Assad's Paradise Now, Ben Zeitlin's Beasts of the Southern Wild, So Yong Kim's Treeless Mountain, Andrey Zviagintsev's Elena, Haifaa Al Mansour's Wajda, Fernando Eimbcke's Lake Tahoe, Gyprgy Palfi's Taxidermia, among many others.
Prior to Sundance Institute, Weston worked at Kevin Spacey's Trigger Street Productions and Imagine Entertainment and consulted for the American Film Institute.
A Graduate of Georgetown University, she did her Graduate Studies at University College London.