Alexandra Zawia, Jury Member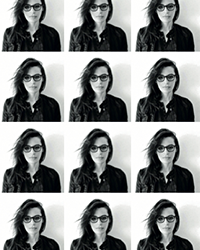 Based in Vienna, Alexandra Zawia is a film critic and culture journalist for the daily newspaper Wiener Zeitung and other Austrian publications (Furche, Ray et al.) and a regular contributor to Ipsilon.
She holds a master's degree in literature, linguistics, cultural studies and film theory and teaches critical writing in Vienna.
In 2013, she re-initialized a "Talent Campus" for young aspiring writers in collaboration with the Viennale.
She has also contributed to Cinemascope online, Indiewire, The Hollywood Reporter and the Estonian culture weekly Sirp.
As a critic and as member of FIPRESCI, she has served on a number of festival juries, including those of Locarno, Moscow, Viennale.