Jonathan Nossiter, Jury Co-President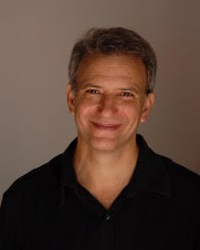 Award winning Brazilian-American director Jonathan Nossiter has written, directed and produced 6 features.
His most recent is "Natural Resistance" (Berlin Film Festival, Panorama 2014,). This was preceded by "Rio Sex Comedy" with Charlotte Rampling, Bill Pullman and Irène Jacob (Toronto Festival Gala 2010), "Mondovino" (Cannes, Palme d'Or nominated, 2004, one of only three documentaires ever nominated), "Signs & Wonders" (Berlin Golden Bear nominated 2000) , "Sunday" (Sundance festival Grand Prize winner, Deauville Grand Prize winner & Cannes Certain Regard, 1997), "Resident Alien (Berlin, Panorama, 1991).
His book "Le Goût & Le Pouvoir" published in 2007 in France (World Gourmand Best Book Award, 2008), came out in the US as "Liquid Memory" (2008). His next book, "Cultural Insurrection" will come out in France (editions Stock) in October 2015.
He is currently adapting Santiago Amigorena's novel "Mes derniers mots" for the screen as "The Last Words."