Michael Greenberg, Jury Member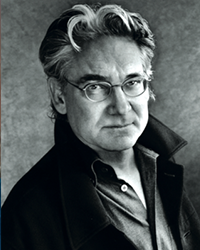 Michael Greenberg's memoir, Hurry Down Sunshine (2008), has been translated into eighteen languages and was named Best Book of the Year by Time Magazine, Library Journal and Amazon.com.
A collection of his essays, Beg, Borrow Steal: A Writer's Life, was published in 2009.
From 2003-2009, Greenberg wrote the "Freelance" column in the Times Literary Supplement.
From 2010-2012, he was the author and creator of "The Accidentalist" column in Bookforum.
He teaches in the MFA program at Columbia University and is a frequent contributor to the New York Review of Books where he writes about politics, cities, cinema and art.
Greenberg is currently working on a book-length essay about the economic and social transformation of contemporary New York.