Santiago Amigorena, Jury Co-President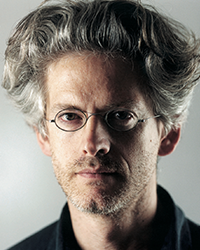 Born in Buenos Aires, Santiago Amigorena came to France in 1973.
He has worked as a scriptwriter on more than 30 feature films with directors such as Cédric Klapisch (Le péril jeune, Peut-être, Ni pour ni contre bien au contraire), Laurence Ferreira Barbosa (Les gens normaux n'ont rien d'exceptionnel), Brigitte Rouan (Post Coïtum Animal Triste), Jean-Pierre Limosin (Tokyo Eyes), Agnès Merlet (Le fils du requin) or Idrissa Ouedraogo (Samba Traore, Kini et Adams).
He also wrote eight novels (Une enfance laconique, Une jeunesse aphone, Une adolescence taciturne, Le premier amour, 1978, La première défaite, Des jours que je n'ai pas oubliés, and Mes derniers mots) published by P.O.L. His first film as a director, A Few Days in September, starring Juliette Binoche, Nick Nolte and John Turturro was showed in the Official Selection of the Venice Film Festival and the Toronto Film Festival, and distributed in more than 20 countries.
His second film, Another Silence, starring Marie-José Croze, was also at the Venice Film Festival, in 2011 (Venice Days). His third film, Les Enfants Rouges, was showed in Rio and Beirut.