Thank You to all our donors.
Your support is crucial for the arts to thrive, and the Beirut International Film Festival would like to thank all its contributors for their genuine philanthropic spirit.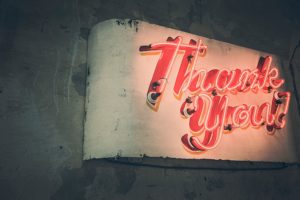 By alphabetical order:
ANTOINE NAHAS, MARIE MICHELLE GHARZOUZI, ROULA HADDAD, ZEINA TRAD, CALINE MAARAWI, DIALA REYES, KARINE LETEYF, NANOU WARDE, ROSE VIOLA, SUHA BEYHUM, NEVINE MATTAR, YASMINA SKAFF, ADELE KHATIB, ADNAN AWADA, ALIDA TORBAY, AMIRA RIZK, ANN ZOVIGHIAN, BASHAR & YOUMNA MAHMASANI, CARINE ABOOU ABDO, CARLA ARIDA, CARLA ZAHLAN, CAROLINE AJAMIAN, CHARLOTTE HAMAOUI, CLAUDE BAKALIAN, DANIELLE HADDAD, DANIELLE SAAD, DIMA HRAOUI, DINA KAMAL, DORINE DAHDAH, ELIANE GHANEM, ELIAS DOUMMAR, ELIE FAHED, GRAHAM BALL, GILLES KHOURY, GRETTA AZADIAN, GRETTA FRANGI, HANA ALIREZA, HANIA BSAT, HIBA TOHME, JACKO AYOUB, JEAN-ANTOINE ASSAF, JOANNA DEBBAS, JOANNA KARKOUR, JOUMANA ATALLAH, JOUMANA HALAWI, JOUMANE CHAHINE, JUAN CRIADO CLEMENTE, WASSIM ABOU SAAD, JULIE RAMMAL, KAMAL BADARO, KAREN CHEKERGIAN, LEILA ASMAR NASSAR, LEINA BONJA, LINA MROUE, LINA SWEIDAN, MAHA TABET, MAKRAM BITAR, MARIA HIBRI, MARIA SHOURBAJI, MARION IBRAHIMCHA, MAYA BASSIL, MAYA & WASSIM TRAD, MIA AYOUB, MICHAEL SKAFF, MICHELE DE FREIGE, MICHELLE RIZK, MIRA TABET, MONA SAYEGH, NADA CHEHAB NADINE ABOU, NAHLA ATTIYEH, NASSIMA GHANEM, NAYLA BASSILI, NAYLA ROMANOS, NAYLA ZEIN, PIERRE COPTY, PASCALE HABIS, RABIH MATTA, RAFIC BADDOURA, RAFIC MEOUCHY, RAFFOUL SABBAGHA, RAMZI CHAMI, RANDA ALI AHMAD, RANDA ARMANAZI, RANIA EDDE, RAYA DERNAIKA, RIMA KANAAN, ROBERT KOSREMELLI, RODERICK COCHRANE , ROLA RIZKALLAH, SAMI KHOURY, SAMIA MASSOUD, SARAH BAYDOUN, SASHA USSEF, SIHAM SEHNAOUI, SIMON KOSREMELLI, TANIA ABI NADER, TIMA KASSIR, TONY MENASSAH, WALID AKL, RAYA DERNAIKA, RIM KRAYTEM, YOUMNA ZEIDAN, ZEINA FAWAZ, ZEINA NASRALLAH, ZORICA CHAHINE.
Thanks again!