They Made it Possible
Colette Naufal, Director of BIFF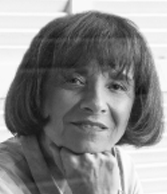 Every year at the Beirut International Film Festival, we support and select films that engage with the world around us. This year, due to the seriousness of the challenges and conflicts in our region, our films highlight a particularly diverse set of topics. From immigration to terrorism and civil war, and from organ and human trafficking to sex slavery, marital violence and LGBT issues, this year's festival selection grapple directly with the region's most important societal problems.
We believe strongly in using the art of film to talk about these issues. Although it is of course important to cover these societal problems through the familiar news format, art has a unique power to break through on an emotional level and raise the profile of these topics. The young directors behind these stories are a talented and diverse group. Some are already successful and widely known, having won awards at Sundance and other festivals, others are still relatively unknown but are directors on the rise, the new hope of regional cinema.
We hope that you all will show your support for these incredible young men and women and the important work they are doing.
And before we say: Enjoy The Show !, we would like to thank our Partner and unwavering supporter, Société Générale de Banque au Liban (SGBL), which has always backed and encouraged our continuous evolution. And this year we would like to thank the Ministry of Tourism & the Ministry of Culture for their kind support. I also, would like to thank our media partners: Future TV, TV5Monde, LBC, Radio Nostalgie, Al Akhbar as well as Le Gray Hotel and Sursock Palace.
And now we can say, ENJOY THE SHOW !
Antoun Sehnaoui, Chairman & CEO of SGBL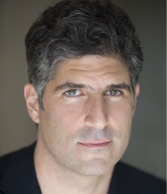 Whether it is through the Beirut International Film Festival (BIFF) or Ezekiel Film Production, our solid commitment to supporting independent art cinema, especially its promising new talents, is always prominent. This dedication empowers talents to express themselves freely through their visions, ideals and passions without any constraints.
At SGBL, we believe in the power and importance of all forms of art: literature, sculpture, painting, music, dance and poetry. Cinema is historically labelled as the seventh art and we support it in particular, because of its vast popularity and universal appeal. While other forms of art have great value, much is only reserved for the elites.
Nada Sardouk, Director General of MOT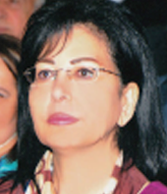 The famous sixties reflect an era of Lebanese history captured by curious, investigative and complicit cameras that testify to a Fascinating Lebanon, passed on to us by the National Tourism Council. This legacy was religiously preserved and recreated by the Ministry of Tourism, and it currently constitutes part of our collective memory.
Those images of Lebanon come back to us from afar and still find a welcoming port, a majestic mountaintop and a memory to stay. Beirut International Film Festival, through displaying this tribute to Lebanon in all its splendor on the big screen, evokes in each of us a dear heritage that lives on inside us.
From bays and succulent delights to the famous mezze, all these images unfold inside us, thread after thread, as though they were an artisanal work in a country that celebrates the joy of living each season and praises each cedar that stands high, proud and free, reaching out to the heavens, and each spuming wave that crashes on a rock only to be reborn again.
From Baalbek and Harissa to Jeita and Beirut, from skiing and water sports to evenings around a warm fire and social gatherings, from music to silence and sports to jewelry and from souk to souk, all aspects of this country cry out to life. Cinema is an ode to culture, tourism, business, art and history. Movies write history and construct their own world vision. They reflect points of reference that may be scattered but remain so present. They give us the energy to keep believing in a sunny tomorrow, just like our Lebanon which we carry with us and which continues to exist against all odds. This memory and heritage are eternal and immortalized through art that reflects the expertise and energy of life of the youth of yesterday, today and tomorrow.
This is the Lebanon of culture and sophistication that we wish to believe in, a Lebanon of art and dreams ... a country that gives us the strength to believe in a new day, to challenge the present and create the future.
Latest News
We are proud to be a festival with no age limit. The following photo is of Friends, families and BIFF …
More