Biff 20th Anniversary
A lot happened in the past 20 years, and in spite of it all, one film festival kept rolling, Beirut International Film Festival 20th anniversary.
Words That Count
Antoun Sehnaoui, Chairman & CEO of SGBL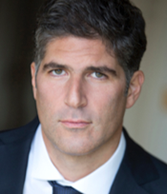 In this year's edition, which falls on BIFF's 20th anniversary, SGBL looks forward to providing, once again, its unceasing support for this festival.
Each edition of the festival has left a lasting impression.
On this year's anniversary, the festival prominently focuses on the complex and pressing social challenges that face the world today, such as migration because of war, poverty, corruption, dictatorship, racism, and human rights. It tells a story of humanity that evokes real emotions and sensations in viewers so they in turn can become key players in the current world.
On this occasion, SGBL wishes BIFF a happy anniversary.
Colette Naufal, Director of BIFF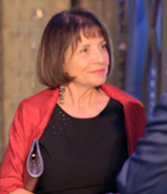 On the occasion of the 2017 edition of the Beirut International Film Festival, I would like to take the opportunity to reflect over the last 20 years of our story.
Following the end of the civil war in 1997, Lebanon as a whole, and Beirut in particular, were undergoing a massive reconstruction effort. The Beirut International Film Festival was born against this backdrop and signaled a brighter future for the country. These early years sent out a beacon, letting the Lebanese and the wider world know of our aim to keep Beirut on the worldwide map of filmmaking, pushing the boundaries set by a region in constant turmoil.
Throughout the years, Lebanon, being the only real democratic country in the region and known for its freedom of expression, allowed us to turn the Beirut International Film Festival into the ideal platform for filmmakers from around the world who have a message to convey. Subjects we now showcase in our section "Rejection Front" range from topics such as human trafficking, inter religious marriage, female emancipation, to LGBT, organ trading, sex slavery and environmental issues.
In spite of the political and security situation in Lebanon throughout all these years, we are proud today to cater to a Lebanese audience hungry for our unique films and our renowned group of friends and guests. Our audience would not have the chance to be part of such experiences otherwise.
Lastly, we would like to thank our unwavering official partner, for 19 of the 20 years of the Beirut International Film Festival, Société Générale de Banque au Liban (SGBL). Good times, bad times, they've always backed our vision and goal.
And this year we are proud that the Municipality of Beirut has become our major sponsor in its endeavor to support culture and cinema. We would also like to thank Touch for becoming our sponsor, along with the Ministry of Tourism, the Ministry of Culture & our media partners, some of whom have been with us for 18 years: Future TV, TV5 Monde, LBC, Radio Nostalgie, Al Akhbar as well as Le Gray Hotel and Sursock Palace Gardens, our official entertainment venue since inception.
Monika Schmutz Kirgöz, Ambassador of Switzerland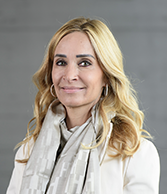 As the Beirut International Film Festival (BIFF) marks its 20th anniversary, Switzerland participates for the first time with the screening of a Swiss film. I am enthusiastic to add the BIFF to our calendar of cultural events that we support in Lebanon.
The promotion of the cultural exchange between the two countries has long been a central pillar of the work of the Embassy of Switzerland in Lebanon. Lebanon's rich culture and art scene invites many Swiss artists to show their work in Beirut and throughout Lebanon. We are proud to present every year more than 50 concerts, dance and theatre performances, exhibitions, movie screenings, master classes and other cultural events. These activities are organized in partnership with one of the many Lebanese cultural institutions and supported by a cultural fund that is generously maintained by Lebanese partners. I would like to thank the sponsors of the cultural fund wholeheartedly for their important financial support that allows us to spread the knowledge about the diversity of artistic creation in Switzerland and to engage in cultural exchanges with our Lebanese friends.
I also want to thank Colette Naufal, the Director of the BIFF, for the excellent collaboration and for bringing the movie "The Venerable W" by Barbet Schroeder to Beirut. Barbet Schroeder is a Swiss-French film director, who was born in Teheran. He represents the over 10% of Swiss citizens who live abroad and who mostly hold double nationalities. In Lebanon alone, almost 1500 Swiss citizens are registered. It is testimony to the strong connection between our two countries that is not only limited to cultural exchanges but also includes political dialogues, economic relations and family ties.
Barbet Schroeder's movie "The Venerable W" is a French-Swiss co-production that could not be more relevant today. It is part of Barbet Schroeder's "Trilogy of Evil" and portraits a highly respected and influential Buddhist monk in Myanmar, whose racism, islamophobia and hate speeches lead to violence and destruction. These days the Rohingya, a Muslim minority in the predominantly Buddhist country, make headlines in the Lebanese and international press. 120'000 people have fled to Bangladesh in the last weeks alone. The Rohingya have been persecuted for decades in Myanmar but the violence is now escalating with dramatic humanitarian consequences. The screening of "The Venerable W" can trigger an important debate among the audience of the BIFF on the importance of promoting the respect for minorities and the peaceful coexistence of religious groups, two issue that are dear to Switzerland and Lebanon alike.