No Screening Permit Granted for Some Films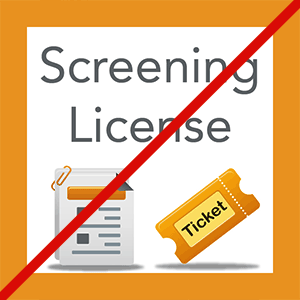 The Beirut International Film Festival is sorry to learn just a few hours before the launching of its sixteenth edition tonight, that two of the movies scheduled in the International Panorama category were not granted the required screening permit by the Lebanese Authorities.
These films are:
Personal Affairs, by Palestinian director Maha Haj.
World Cup, by Syrian directors Mohamad and Ahmad Malas. The authorities asked BIFF to cut some scenes of the movie as a condition to grant it the screening permit, but BIFF refused to do so.
Another movie, The Nights of Zayandeh-Rood, by Iranian Mohsen Makhmalbaf, has not been granted the permit yet.
Regardless of the reasons not to grant a screening permit for these films, the Beirut International Film Festival regrets that political considerations interfere with culture and art, and tackle cultural and artistic activities from such a narrow point of view.
Since its creation, the Beirut International Film Festival has sought to be an opportunity for freedom of opinion and expression, as well as a platform to discuss regional and international issues, whether social, economic, environmental or political. Furthermore, preventing the screening of specific films is regretfully tarnishing Lebanon's image of being the country of freedom of expression in the region.
Following this regretful decision, the program will be modified accordingly and changes will be announced later.